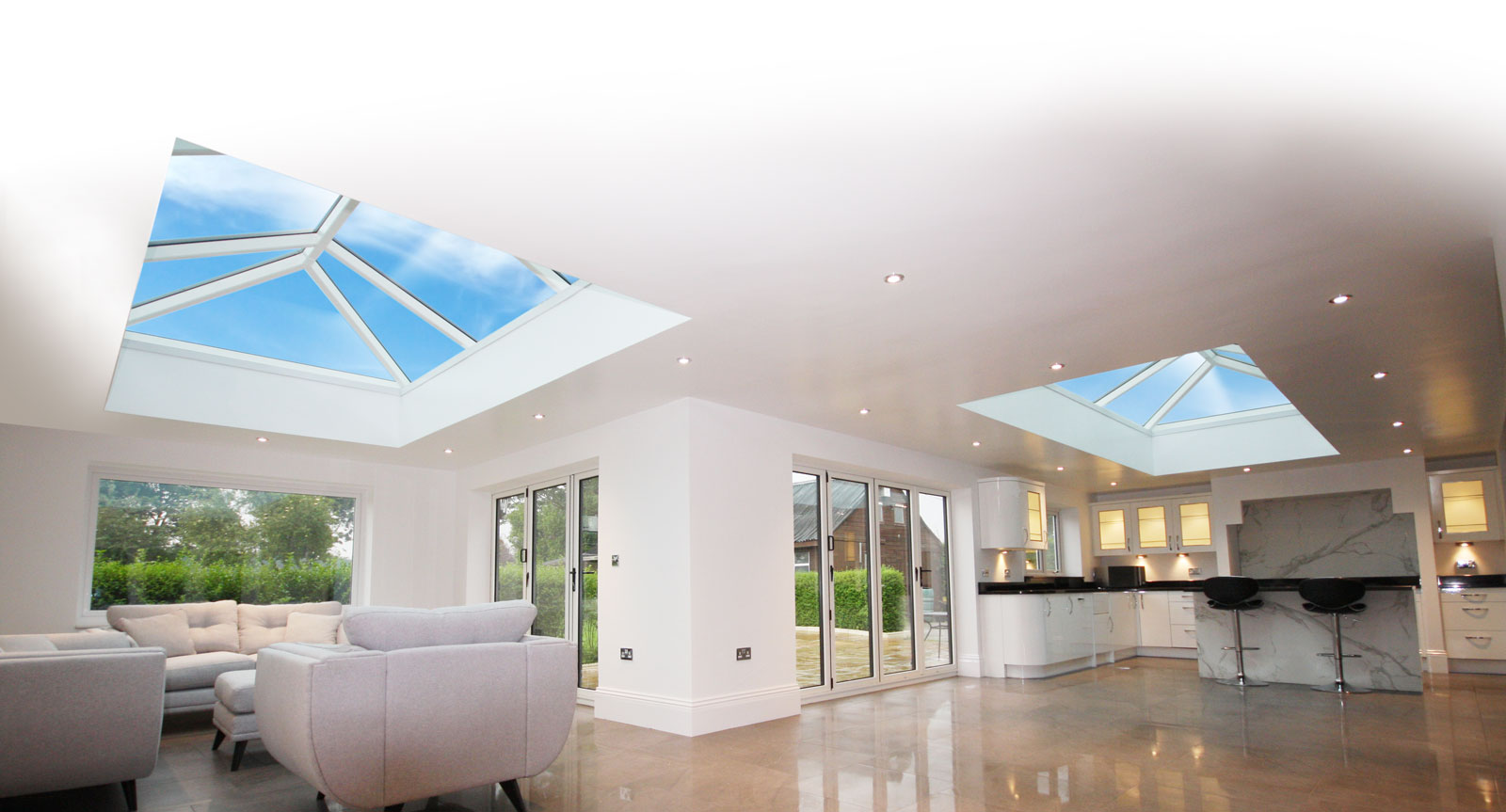 Welcome to our
Roof Lanterns & FlatGlass
Fill your home with natural light!
Thermally efficient
Strong and Secure
Contact Us
Roof | Lanterns
Fill your home with light
The elegant and sleek design of our Roof Lanterns adds that special something to your home. Not only does the lantern bring the contemporary and classic together but it also fills your home with light, bringing the outside in, literally lighting up your life.
Brochure Download
Roof Lanterns | Thermally Efficient
Keeping the weather out and warmth in
The thermal efficiency of our roof has been guaranteed by the elimination of cold bridging, achieved by isolating of the external profiles from the internal ones. Combined with high-performance glazing, the lantern's ability to reduce heat transfer is in a class of its own.
With complete roof U values from 1.2w/m2K Classic provides your home with a room that's comfortable all year round.
Brochure download
FlatGlass | Secure & Strong
Light solution for every space Flatglass rooflights are creative solutions for adding welcoming natural light to living spaces, with fixed and walk-on options for terraces and opening designs for access and ventilation.
Contemporary designs Flatglass rooflights combine simplicity, practicality and convenience with contemporary style and exceptional light transmission.
Environmentally friendly Additional daylight from a high specification, thermally insulated rooflight saves energy, reduces carbon emissions and increases a sense of well-being in your home.
Brochure Download
or email us on
sales@classicstamford.co.uk