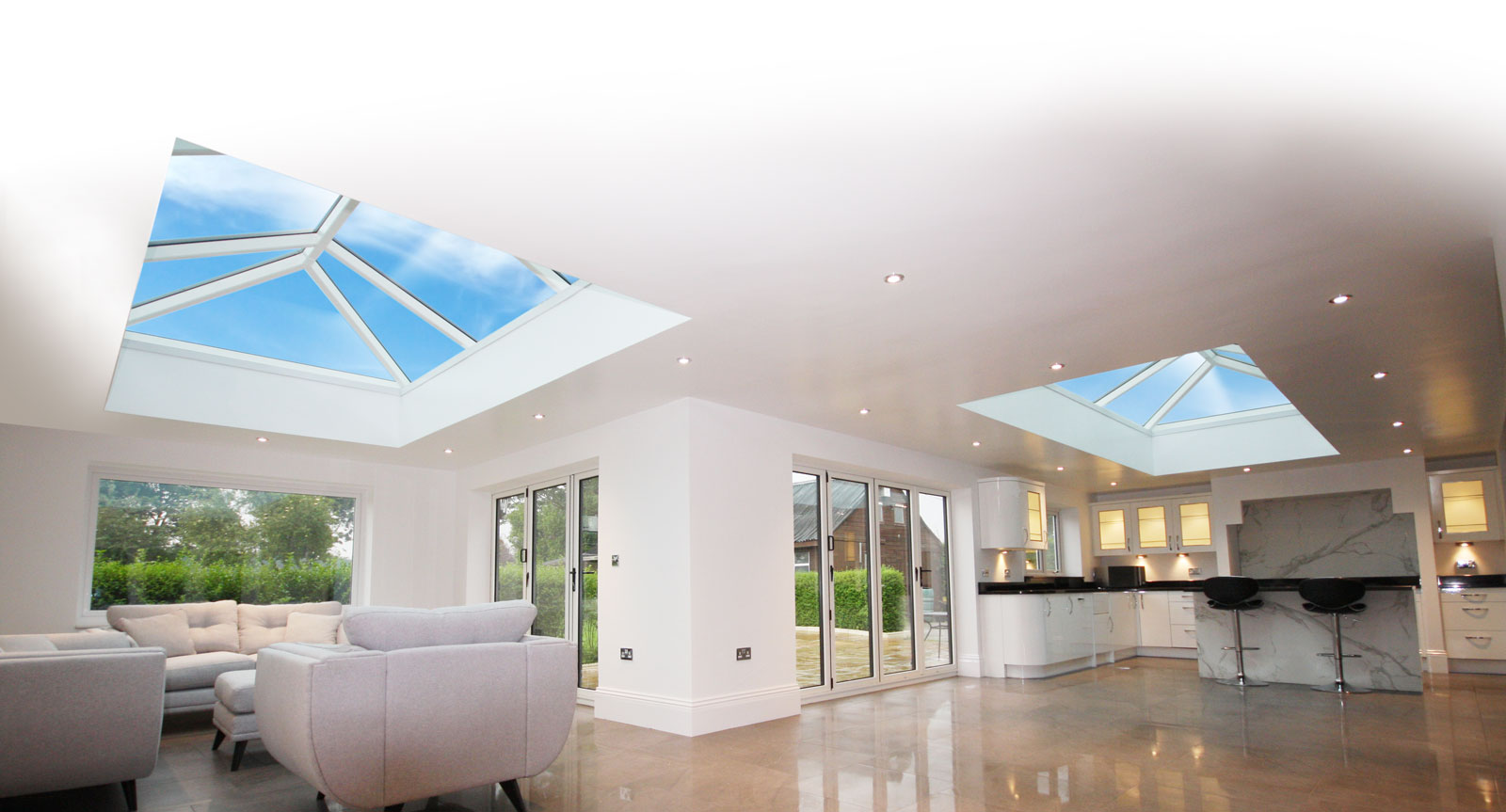 Welcome to our
Roof Lanterns
Fill your home with natural light!
Thermally efficient
Strong and Secure
Contact Us
Roof | Lanterns
Fill your home with light
The elegant and sleek design of our Roof Lanterns adds that special something to your home. Not only does the lantern bring the contemporary and classic together but it also fills your home with light, bringing the outside in, literally lighting up your life.
Brochure Download
Roof Lanterns | Thermally Efficient
Keeping the weather out and warmth in
The thermal efficiency of our roof has been guaranteed by the elimination of cold bridging, achieved by isolating of the external profiles from the internal ones. Combined with high-performance glazing, the lantern's ability to reduce heat transfer is in a class of its own.
With complete roof U values from 1.2w/m2K Classic provides your home with a room that's comfortable all year round.
Brochure download
Roof Lanterns | Secure & Strong
The roof lantern has been optimised to create the strongest and stiffest roof lantern possible with minimal structure to obscure your view and let light flood into your home. Unparalleled in strength, the lantern can survive whatever nature throws at it. Put into perspective a 6mx4m roof lantern can support over 8 tonnes.
Security
Our innovative glass lock system and tamper proof fasteners keep everything tightly in place and once finishing capping's are fitted, there are no visible fasteners anywhere to be seen
Brochure Download
or email us on
enquiries@classicstamford.co.uk